Michelle Porter, Metis author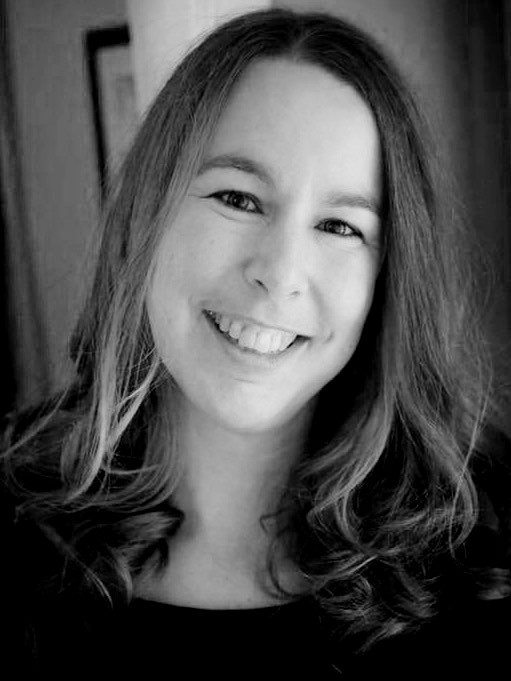 Author Michelle Porter, a Metis woman from Calgary now living on the East Coast, said women's power was the centre of so many Indigenous tribes and cultures in the past, and it showed up in many different ways, and that power is returning today in the form of women's leadership.
"It's a return to… tradition for most of us." The struggle is figuring out what it means today, because it means very different things than it did in the past, she explained. In the past, women's power existing in different political structures than the men's did, and it's different than our style of democracy that we see today.
There are different ways to experience and show leadership, Porter said. And to encourage more women in leadership, one can't just add women to the systems that work for men or for colonial men or colonial systems. So if we look to the past we realize we can bring out women's leadership through collectivity.
"And to me that's the key... It was the past, and it's the present and I think it's the future of women's leadership—collectively."
She said the strides that we have seen in the community is because women have come to speak together, to make decisions together, and to lead together.
She said it's important that we remember that leadership isn't just an individual thing.
"It's a collective thing, particularly for women."
The future of the Indigenous community is found in the return to developing a relationship with the land and the power that comes with that.
"If you are looking at some of the most exciting things that are happening in terms of return to the culture, but making it new for the future, a return to pride and belonging to the land that you're on.
"What I find really exciting is the focus on return of our traditional relationships with the land and with animals in particular."
This is also a return to storytelling through the relationship with the land and these non-human beings we share this land with, she said.
With leadership you are always looking at what's best for others, said Porter.
"It's being able to look outside yourself to give to others."
What's good for women and children is what's good for the whole in general.
What's part of being a leader is mentorship, problem solving and getting good at whatever area you are in, and that means it takes time. "You have to challenge yourself to be better."
You have to be able to grow, admit your mistakes, and do so while others are watching, and that's often the hard part of leadership.
On the topic of mentorship, Porter talks about Lee Maracle. "She has been so amazing to my development."
Lee Maracle is a leader in the art of writing, said Porter. But it's her ability to mentor, to give back to others that has really made her so important to the literary scene.
"She has this unparalleled generosity and a fierceness. And yet she takes new writers under her wing and gives them time and her stories and her words. She's really incredible."
When Porter thinks about how she, herself, can give back, she thinks about what Lee Maracle does.
There are different kinds of mentorship, and one is giving someone a place of belonging, helping them find a path, and helping them find their sense of self.
Finding pride in Indigenous heritage is about building relations and connecting, said Porter.
"It's about participating across the generational divide in cultural activities" beading, dancing, drumming, fiddling. "The important thing really is the connecting across the generations that creates the pride and belonging."
She said it begins with belonging. The result of the colonial presence and dislocation and the interruption of our relationship with each other and the land, there is a struggle with belonging and with seeing ourselves.