Tabatha Bull, Chief Operating Officer of the Canadian Council for Aboriginal Business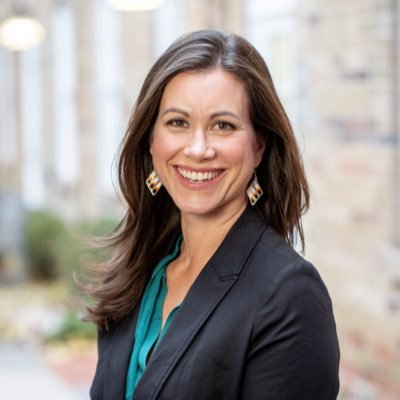 Tabatha Bull is the Chief Operating Officer of the Canadian Council for Aboriginal Business (CCAB) located in Toronto. She is Anishinaabe and a proud member of Nipissing First Nation near North Bay, ON.
As Indigenous women take on more leadership roles, Tabatha Bull sees it as part of a Healing Movement. "The ability for women to lead was taken away from us, but as women move back into those leadership roles, we are moving back to a natural order and a more whole community," she said.
"Women bring a collaborative approach to problem solving, they are often more approachable, and create a high level of trust."
When a woman becomes a leader, she often has to make sacrifices. "Of course, it is nearly impossible to be 100% at every facet of your life at all times. Everything has to be a give and take," Bull said. She notes that as a mother of two children, she has missed school and sporting events for her work, but has also missed important work opportunities for her family. She has even sacrificed her own health for her family and her work.
She feels fortunate to be working at the Canadian Council for Aboriginal Business (CCAB). Not only is it an Indigenous organization with Indigenous leadership, it's understanding environment allows her take care of her family, personal and mental health as a first priority. "When I started working with Indigenous communities about 10 years ago, it was so refreshing that there was an understanding if I had to be late for a meeting because my child was sick," she said. "They understood that it was a priority for me."
Tabatha Bull hopes that strong female leadership will inspire young women to become strong leaders themselves. She hopes that these young women will create a corporate culture where women can thrive, both at work and at home. "Strong leadership by women means more collaboration, more focus on issues that affect our future generations like education, healthcare, and climate change," she said. "Women in leadership can also have more innovative ideas and technologies by bringing more diverse thought forward."
"A lot of research at CCAB has shown that the number of Indigenous entrepreneurs is growing and the percentage is higher for women than men. There is a real opportunity for new and innovative ideas."
Mentoring through an official program can be a difficult commitment to make for some women. "Time is such a commodity these days, particularly for working mothers with families," Bull said. "But we can ensure that we're leading by example, that we're going after the promotions, taking the risks, speaking up with our ideas, and pushing back when necessary. We have to make sure to provide time and space for young women and provide them with opportunities."
Tabatha Bull believes that women can be leaders and still honour their cultures. "It is unique to every individual woman. It depends on where she is in her journey to re-learning her culture, or perhaps she's always been very traditional in her culture." She chooses to honour her culture by focusing her career on work that moves Indigenous communities and people towards a better future. She is very proud of her culture, and strives every day to ensure everything she does follows with the Seven Grandfather Teachings.
"In this time of Reconciliation, it is important to be open and accessible to people who want to learn more about Indigenous communities and people."