Conversational Cree
Welcome to Conversational Cree on CFWE 98.5 FM in Edmonton!
Got questions? Wanna learn a specific word in Cree? Phrases? Greetings? Goodbyes? Thank-yous? Shoot a tweet to our Twitter page @ConvoCree or by using #ConvoCree on social media.
#CreeSimonSays #Cree101 #ConvoCree #ConversationalCree pic.twitter.com/Aa8qYMknLx

— ConversationalCree (@ConvoCree) July 25, 2016
dustin@cfweradio.caYou can also email us:
This is our one hour program dedicated to nehiyawewin (Cree language) resurgence and revitalization. We want to share the Cree language with everyone by creating the opportunity for non-Cree speaking people to begin to learn.
Cree has many dialects; Swampy Cree (N-dialect), Moose Cree (L-dialect), Wood Cree (TH-dialect), and Atihkamek Cree (R-dialect). Additionally, there is the Plains Cree (Y-dialect) that our Conversational Cree speakers will be focusing on. Nehiyawewin (neh-hee-yow-way-win) is spoken predominantly in Alberta, Saskatchewan, and Southern Manitoba.
Across the Cree dialects, there are approximately 120,000 speakers, from the Northwest Territories and Alberta to Labrador.
---
I'm Dustin McGladrey:
Your host from the West Coast from the Nisga'a a part of the Geese-Gans-Naat (Gisḵ'ansnaat - Grizzly Bear Clan)
This is my nation:
With that I am wholeheartedly ecstatic to learn the Cree language with some other fantastic Indigenous people!
Our resident Cree speakers on Conversational Cree are;
---
Jim Cardinal:
The frontman and lead vocals of "Nicely Put Together Band," born and raised in the Lac La Biche area. He loves entertaining, having fun on stage, and speaking the Cree language.
---
Courteney Morin: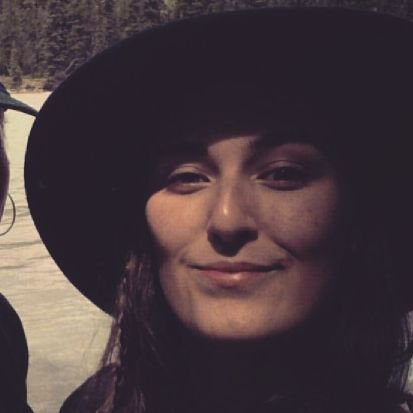 Grew up southwest of Edmonton on her Mama & Papa's ranch, but has been an Edmontonian for a long time. Currently a student at the University of Alberta, looking towards becoming a Cree teacher.
Feel free to share this page & follow us on social media
Share your thoughts on Twitter: @ConvoCree @DustinMcGladrey @CourteneyMorin
related articles for updates & you can read CFWE TVVisit